Description
DL-7140-213 Sanyo 780nm 5.6mm Laser Diode Infrared LD NO PD.
Download datasheet
Sanyo 780nm 5.6mm Laser Diode DL7140-201 dataSheet specs
DL-7140-213 Sanyo Original 780nm 80mw 5.6mm Laser Diode Infrared Lazer LD NO PD
Parameters
Wavelength:780nm
Output Power:80mw
Package:5.6mm (TO-18)
Type of LD Pin:H Type
Model:DL-7140-213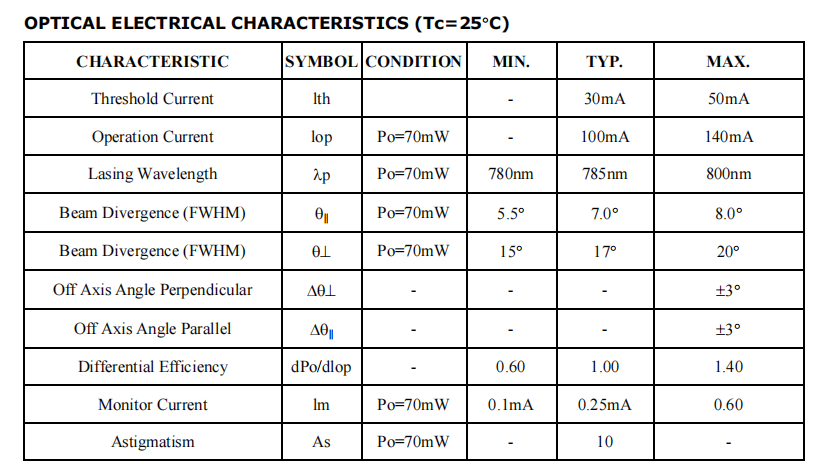 Application
780nm 80mw 5.6mm H-pin type Laser diode, new and original parts, SANYO Brand.
The laser diode is precise and sensitive optical instrument. Before carrying on some laser DIY activities, please read about the technical information first and protect your eyes before laser ray. Be sure the operator has experience in optics DIY or testing. and Don't operate when the power is connected.
It's used for as Industrial testament, Lab, DIY.
Package
1pc DL-7140-213 Sanyo Original 780nm 80mw 5.6mm Laser Diode Infrared Lazer LD NO PD