Description
Hamamatsu Deuterium Lamp L2D2 P/N 0035 Type L6408-01
The Hamamatsu L2D2 luminaire is a highly stable xenon lamp with a significantly extended life and is designed to meet the requirements of higher photometric accuracy. The L2D2 lamp is optimized for high performance with an innovative ceramic structure. This ensures a service life of 2000 or 4000 hours (L2-4000 series). In addition, the L2D2 lamp has twice the stability of a conventional bulb and the uniform characteristics of the luminaire and bulb.

The Hamamatsu L2D2 Deuterium Lamp model L6311-50 has a UV Glass window material with a guaranteed lifetime of 2000 hours. The L2D2 Deuterium Lamps are specifically developed for analytical instruments. These L2D2 lamps offer excellent features essential for light sources in analytical instruments such as long service life, high stability and high output.
Applications:
High Performance Liquid Chromatography,
UV-VIS Spectrophotometer,
Thin Layer Chromatography,
Atomic Absorption Spectrophotometer,
Film Thickness Gauge etc.
Features:
dimensional outline: "o" ,
Spectral distribution : 185 nm to 400 nm,
Aperture diameter : 0.5 mm,
Guaranteed life : 2000 h,
High stability,
Fluctuation 0.005 % (p-p) Typ. (Equivalent to 2 x10-5 A.U.)
Drift +/-0.3 %/h
Series L2-2000
Electrode Structure Standard
Window Material UV Glass
Spectral Distribution (Short) 185 nm
Spectral Distribution (Long) 400 nm
Aperture Diameter 0.5 mm
Output Stability Drift Max. +/- 0.3 %/h
Output Stability Fluctuation (p-p) Typ. 0.005 %
Guaranteed Life 2000 h
Required Discharge Starting Voltage Min. 400.0 V dc
Anode Current 300 +/- 30 mA dc
Tube Drop Voltage Typ. 80.0 V dc
Filament Warm-up Voltage 12 to 15 V dc, V ac
Filament Warm-up Current Typ. 0.5 to 0.55 A dc, A ac
Filament Warm-up Time 20 s
Filament Operating Voltage 0 V dc
Filament Operating Current Typ. 0 A dc
More details about L2D2 L6408-01 Deuterium lamp as following: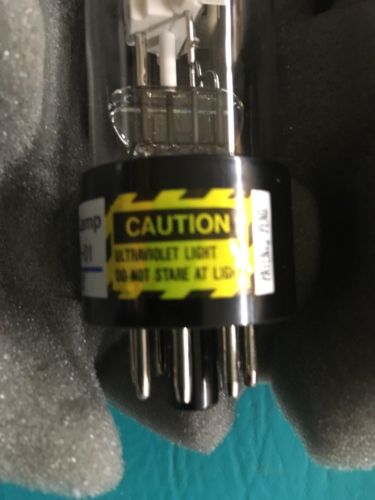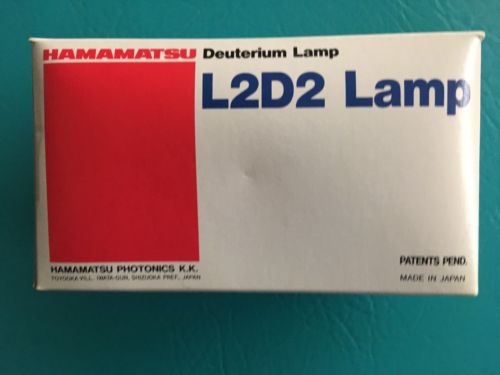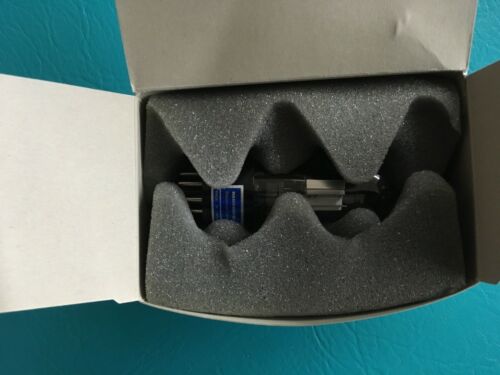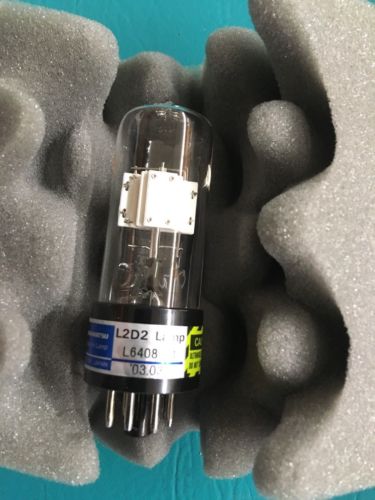 Other information about New Hamamatsu Deuterium Lamp L2D2 P/N 0035 Type L6408-01